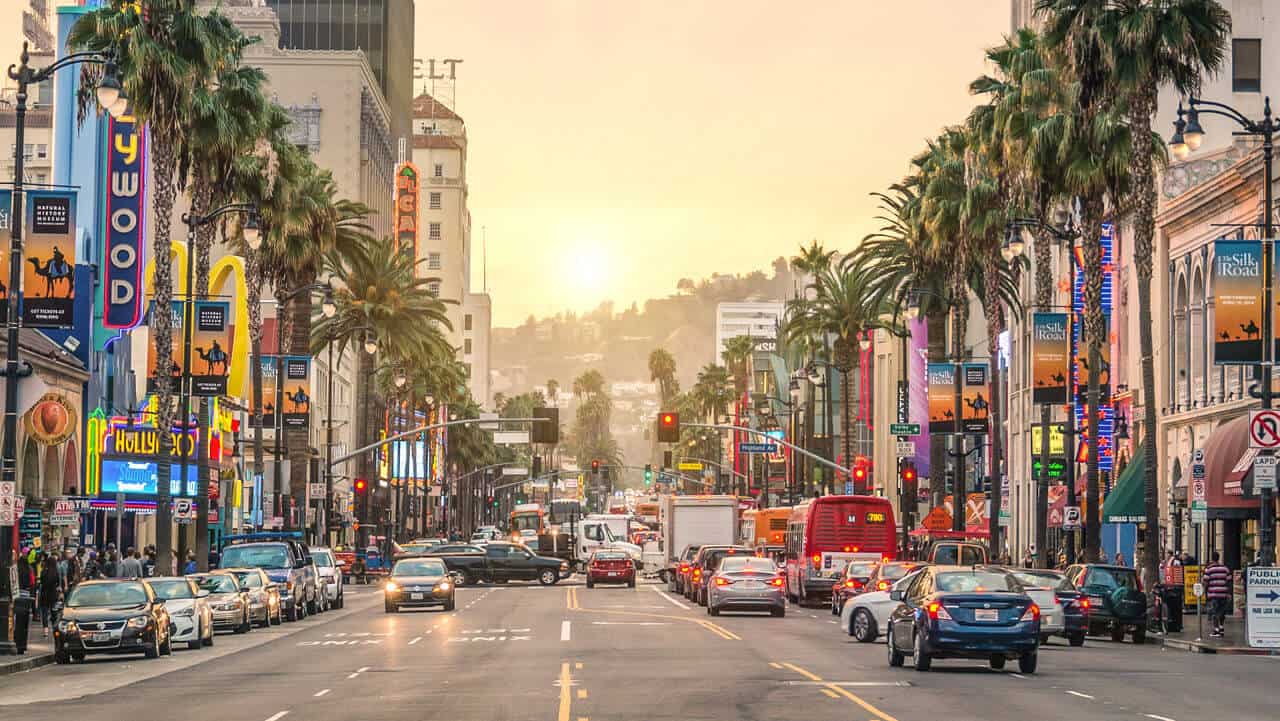 Los Angeles 2017
Speakers
Bryce Murray

Bryce Murray

Bryce is Managing Director of Talent Acquisition Group where he partners with companies on talent transformations. Prior to founding TAG, Bryce was Director of Corporate Recruiting at JCPenney where he was chartered with fuelling the company with an overabundance of extraordinary talent. Before JCPenney, Bryce was a Principal at Ignition Talent Group, a boutique talent acquisition, advisory, and investment firm focused on seed stage, venture, and growth equity clients across the United States. Prior to joining Ignition, Bryce served as a Director at Walker Talent Group, a boutique talent acquisition and strategy firm focused on large-scale turnarounds and hyper-growth companies. An engineer by education, Bryce began his career in human capital management at Riviera Partners, where he successfully executed searches at the CXO, SVP and VP levels across the consumer internet, retail, mobile, wireless, enterprise software and hardware, and eCommerce industries. Bryce holds a Bachelor of Science Degree in Bioengineering: Bioinformatics from the University of California, San Diego and was selected as a National Collegiate Scholar.

Chris Kurtz

Chris Kurtz

Chris has over 20 years of experience leading high-performing teams both domestically and abroad. Prior to forming PeerThru, he developed and led Glassdoor.com's first Enterprise Team, where he helped a host of companies develop their presence on Glassdoor and their employer brand strategy. Chris is a Langevin Certified Trainer and has trained multiple leaders and teams in Situational Leadership (SLII), Everything DiSC, and The Five Behaviors of a Cohesive Team. He holds a Bachelor's degree from Utah State University and an MBA from Thunderbird School of Global Management. When he's not building cohesive teams, or helping companies tap into their employee generated content, Chris can be found exploring beautiful California with his wife and four stinky boys.

Jeff Waldman

Entrepreneur & HR Tech Evangelist

Jeff Waldman is a senior HR leader and technology evangelist. His newest venture is ScaleHR, a growth ops consultancy that helps scaling companies streamline costs to empower revenue growth and employee productivity. Deeply engaged and connected within the SMB and HR technology spaces, Jeff's influence has helped growing SMB companies strategically scale their People Operations through a combination of strategy and technology. With the world of work constantly changing, Jeff's unique and creative perspective on business, HR, technology, and strategy has helped many growing organizations achieve extraordinary results. He has led and built HR teams at growing organizations in the technology, financial services, entertainment, broadcasting, government, not-for-profit and consulting industries. Currently, he is Founder & Principal at ScaleHR, an HR consultancy that works with growing SMBs to scale their HR and Talent operations, and HR tech startups to build amazing software. He is also the Founder of SocialHRCamp and HR Leaders Collective – experiential learning events for the HR community. Jeff is an avid speaker, blogger, and volunteer with diverse organizations and initiatives throughout North America. Originally from Vancouver, and currently living in North Toronto with his amazing wife and three awesome young boys with who he spends his personal time. He also coaches his kids' sports teams and is an avid hockey player and snowboarder.

Jodi Johnson

Jodi Johnson

Jodi Johnson. Jodi's true passion lies in bringing her expertise to young companies as they move into their growth mode and begin to scale locally and globally. Jodi helps young companies define and align their culture & values with their long-term goals and short-term objectives. Jodi has over 20 years of global experience, working both internally and externally, advising businesses in the acquisition and development of human capital and business operations. She knows how to guide young companies through the early growing pains of global scaling and advise more developed organizations on their changing needs as they continue to grow. Jodi has developed an international network of contacts and resources in regions that include; Canada, the US, the UK, France and the Asia-Pacific Rim; that she regularly accesses when assisting in global expansion. Jodi understands the talent requirements of developing companies because she immerses herself in what that company is facing. Jodi is a business person first, who uses the HR toolkit as part of her arsenal. Her extensive experience gives her the ability to see down the road without losing focus on the immediate challenges facing these growing companies. She keeps the long game in mind and knows that scaling is a marathon not a sprint. Jodi doesn't consult – she becomes part of the team and sees things through to close.

John Foster

John Foster

John is a business designer dedicated to helping people and organizations perform at their best. He has served many of the world's most innovative companies in executive roles and consulting relationships. He has broad experience designing, building, and managing internal operations for talent driven companies; from innovation strategy, to talent management, to HR and facilities. In 2013, John founded Gamut Labs as a platform to advise start-ups and build tools that help people learn and grow. He is now also CHRO and Chief Wellness Officer at Thrive Market, helping people live happy and healthy lives. Prior to Gamut, John was SVP of Talent and Organization (CHRO) at Hulu, and held the same roll at IDEO before that. He has deep expertise in psychology, sociology, organization development, leadership development, and communications; and has held significant leadership roles at Fidelity Investments, Levi Strauss, and Mercury Interactive (now part of HP) and Citibank. His past clients include Facebook, Pinterest, Mozilla, Impossible Foods, Earnest, and Razer among others. John's early career was spent facilitating thousands of hours of outdoor leadership programs and team building retreats for schools and businesses. He earned a MEd in experiential learning from Colorado State University and holds a dual BA in Psychology and Communications from Miami University. He lives in California with his wife and 4 children and enjoys travel, playing guitar, and outdoor adventure sports.

Maisha Cannon

Maisha Cannon

Maisha L. Cannon is a Recruiter turned Sourcer with an intense interest in the intersection of recruiting and technology. Her unique approach to identifying, engaging and assessing talent has been refined by years building teams at LinkedIn, GitHub and Google. Maisha is currently a Talent Sourcing Manager for a fast-growing startup in Silicon Valley. In her free time, she documents her career trials and triumphs, produces a sourcing-centric YouTube series, and daydreams of moving to Hawaii and opening a smoothie stand. Follow her @talentgenie.

Pamela Kubiak

Pamela Kubiak

Pamela Kubiak is Product Manager at HR Cloud. In her role she works extensively with HR professionals and product engineers to prioritize HR technology features that organizations need. She also provides consultation to HR professionals on best practices and recommends system configurations to meet their business needs.

Rayanne Thorn

Rayanne Thorn

Rayanne Thorn currently works as the Vice President of Marketing at Dovetail Software, an HR case management platform. Thorn has held several high-level positions in the HR and recruiting technology space at various companies which include TalentBrowser, Apploi, Technomedia, Evenbase, and Broadbean Technology. Her innovative marketing tactics have made her a standout in her field. Earlier in her career, Thorn served as a business and search consultant, as well as a contingent agency, executive retained, and corporate recruiter. She holds a Bachelor's in Business – Organizational Development and Strategic Marketing from Vanguard University of Southern California.

In addition to her professional experience, Thorn is an accomplished writer, sharing her thoughts on business today, leadership, industry expertise, and how they often intersect with life. She is a featured columnist on the national business + lifestyle media platform IntrepidNow, a blogger at Blogging4Jobs, and as a job search contributor for Huffington Post. A widely-sought after public speaker, she has shared her insight at numerous business and HR/recruiting industry conferences and events. Thorn has been a part of online reality show Top Recruiter for the last four years and recently filmed the documentary Art of Recruiting, and is in pre-production for another documentary about industry change called, The Movement. Also an experienced talk show host, you can hear Rayanne interview a variety of guests on her online, on-demand radio show, HR Latte.