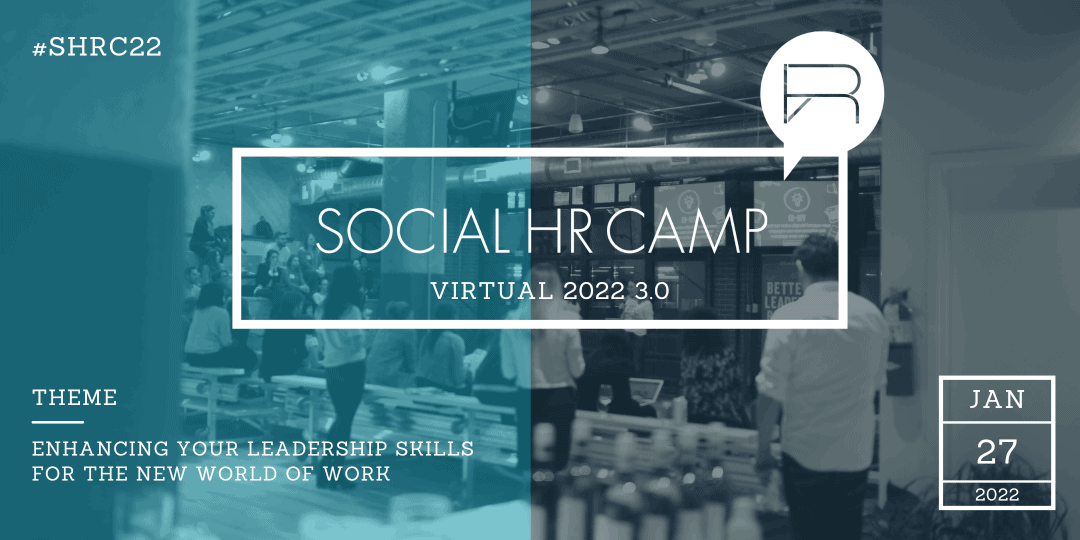 SocialHRCamp Virtual 2022 3.0 – Enhancing Your Leadership Skills for the New World of Work
In partnership with Airmeet, we are extremely excited to be offering our 3rd Virtual SocialHRCamp. The global COVID-19 pandemic has had a significant impact on both our personal and professional lives. What has not changed is our unwavering desire to learn, push ourselves intellectually, and do great work.
This fully virtual experience on January 27, 2022, will focus on how to enhance your leadership skills in the new world of work. In typical SocialHRCamp fashion, we will run mega and break-out sessions and our speaker group will be an impressive collection of HR leaders and leadership experts from across North America. While we are disappointed that we won't be able to offer amazing food and beverage (we know attendees always look forward to the wine and beer selection at our events), we will be integrating many fun, creative, and social activities into the program.
With the Airmeet event platform we will be running a fully interactive virtual tradeshow, networking tables, "random speed networking", and highly interactive sessions, all within the Airmeet platform — i.e. you don't need to leave the platform to jump on Zoom, Google Meet, or any other platform.
Spots are limited so be sure to grab your ticket today — great networking, and hands-on learning.
Hourly Schedule
Agenda
9:30am

-

10:00am

Registration & Networking

Speakers:

Jeff Waldman
10:00am

-

11:00am

Kick-Off & Mega Session: Adaptability - The Core Skill For Complex Times

Pre-COVID, we were already experiencing change at a breathtaking rate, and then add in the pandemic. These past few months have seen the world start to open up, only to be shut down again. It's clear that disruption and constant change are with us to stay. We can't predict what's around the next corner; ultimately the future is unknown. This future brings with it complex problems that can't be solved with yesterday's thinking. We must be prepared to think and behave differently today in order to tackle what's coming our way tomorrow. This session will explore adaptability, a core leadership skill that is needed to thrive in this new work of work.

Speakers:

Jeff Waldman
11:00am

-

11:35am

Networking & Mega Session Debrief

Speakers:

Jeff Waldman
11:35am

-

12:15am

Break-Out: How to Foster an Inclusive Culture

Having an inclusive culture for all employees is very important. Employees with disabilities often feel not fully included or feel like their workplaces need to be more culturally inclusive and accessible. Do you want to learn how to foster a more inclusive culture where everyone feels included? This session will teach the traits to be an inclusive leader, strategies to implement on how to be a more inclusive leader on a daily basis, and how to be an ally to your employees with disabilities in the workplace.
11:35am

-

12:15am

Break-Out: Supporting Employee Well-Being is Now a Team Sport

The key to creating impactful leadership lies in unleashing more of who you already are, and having the courage to bring that person to the table; to live your truth. As an under-represented leader, you've learned to hide parts of who you are in order to fit in and survive because the world has told you who you should be. It's draining your power and limiting your potential for truly impactful and inspired leadership. This session will give you the inspiration, courage and tools to find your voice as a leader, bring your authentic self to work, be effective in the face of fear, and dismantle roadblocks limiting your potential.
11:35am

-

12:15am

Break-Out: Navigate Leadership with EI at the Helm

Leadership will be one of the most heavily tested skills throughout the coronavirus pandemic, so whether employees are together in the office or virtual, we need collaboration, focus and productivity. EI will help you succeed. Let's discuss how!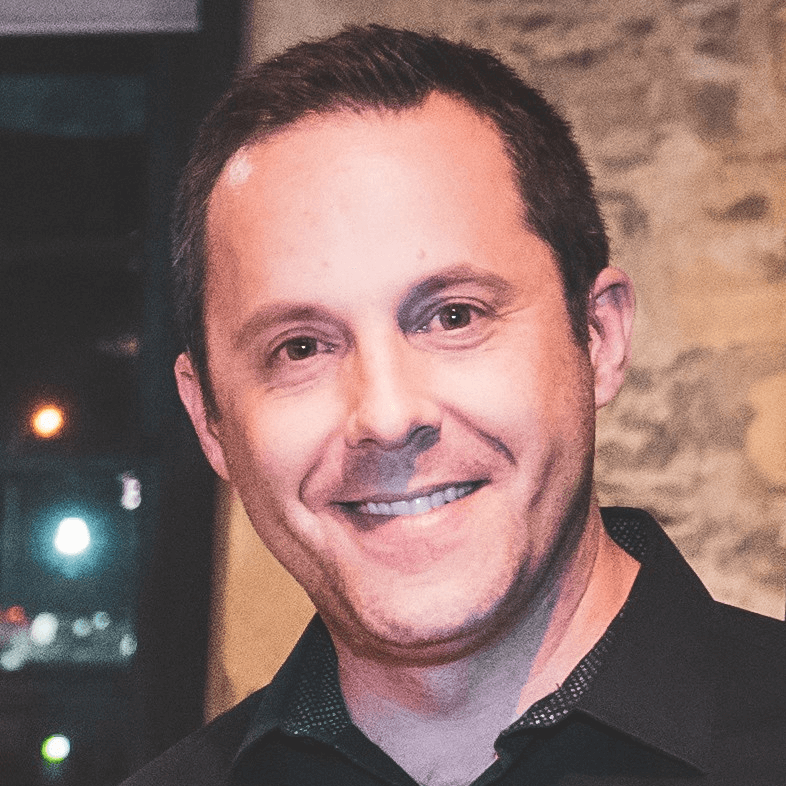 Jeff Waldman
Entrepreneur & HR Tech Evangelist
Jeff Waldman is a senior HR leader and technology evangelist. His newest venture is ScaleHR, a growth ops consultancy that helps scaling companies streamline costs to empower revenue growth and employee productivity. Deeply engaged and connected within the SMB and HR technology spaces, Jeff's influence has helped growing SMB companies strategically scale their People Operations through a combination of strategy and technology. With the world of work constantly changing, Jeff's unique and creative perspective on business, HR, technology, and strategy has helped many growing organizations achieve extraordinary results. He has led and built HR teams at growing organizations in the technology, financial services, entertainment, broadcasting, government, not-for-profit and consulting industries. Currently, he is Founder & Principal at ScaleHR, an HR consultancy that works with growing SMBs to scale their HR and Talent operations, and HR tech startups to build amazing software. He is also the Founder of SocialHRCamp and HR Leaders Collective - experiential learning events for the HR community. Jeff is an avid speaker, blogger, and volunteer with diverse organizations and initiatives throughout North America. Originally from Vancouver, and currently living in North Toronto with his amazing wife and three awesome young boys with who he spends his personal time. He also coaches his kids' sports teams and is an avid hockey player and snowboarder.